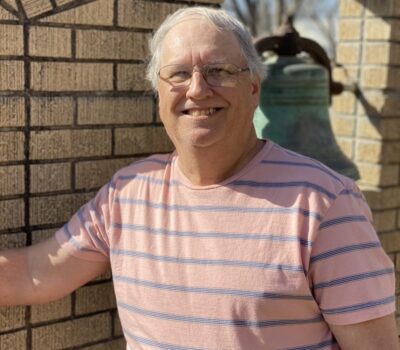 Mark Richey
Praise Team Leader
Mark Richey was raised in Bartlett, Texas and graduated from Bartlett High School in 1975. Mark has been married to his wife, Mary Lou, for 11 years. He loves to be around family, especially his six grandchildren ranging from ages 20 to 9.
Mark has over 35 years of music experience and has played venues all across the state of Texas.  He loves to serve the Lord as Praise Band Leader for First Baptist Church of Bartlett.  In this roles, he leads the praise band in a variety of gospel music including Christian Top 40, as well as familiar and loved gospel hymns. When praising, Mark leads with an emphasis on raising the spirit of worship at First Baptist Church.
Marks hobbies include jamming music with family friends, road trips around Texas, and Texas History.
Mark's favorite Bible verses are John 3:16-17 and Romans 8:1-4.